Our Cakes
Cake is so much more than just the cake you see in front of you. It is emotive and uses all of your senses to create memories you'll never forget!
View our Cake Prices, flavours and more or take a peek at our Cake Gallery to help inspire your order with us.
See our cake sizing guide below.
Cake Serving Guide
The guide below will give you an idea of the size of cake you may need. The numbers listed are the maximum slices from which can be cut from the size of cake indicated. But don't worry, we can advise you too!  
Please note this is simply a guideline. We would recommend not exceeding the guest numbers you have with potential cake servings/pieces.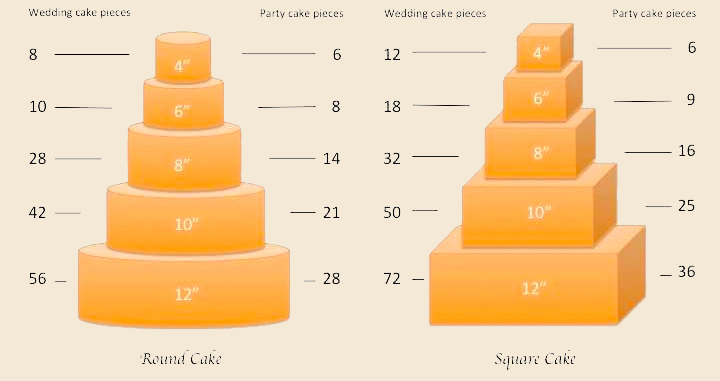 ...Because everyone deserves cake!