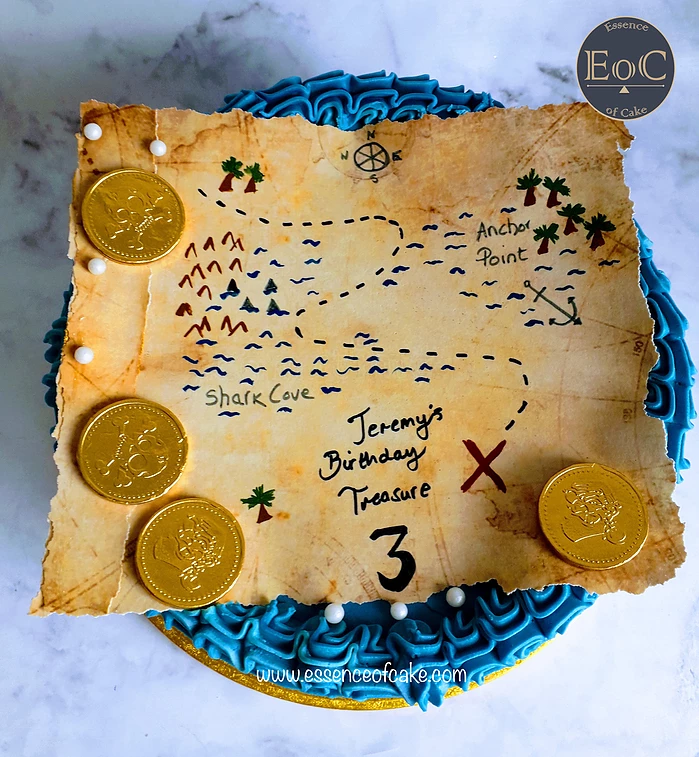 What's Trending in the Cake World in 2022 – Part 1 - 17th February 2022
It's February and as promised I am sat here tapping away at my keyboard writing my second blog of the year in as many months. Starting a new year always put me in a good headspace to keep at whatever it is I have chosen to do, and I do like to keep my promises of course.
My business is all about cake, as you know, and I always find it so much fun to research what is new and what is trending and see if I am on track with what my customers are asking for.
At the start of the pandemic, in particular lockdown, Arora Brides asked me to create a video for their customers. So many weddings were sadly postponed and they wanted me to let brides and grooms know that they weren't alone and many of us cake makers were happy to postpone their orders at no extra cost, as it really was a time to look out for each other. The other element of the video was to talk about trends in the cake world. Some of you make know that I am a little bit of a geek, so any opportunity to research into a topic of passion, I'm in there head first.
And that's what has lead me to this blog post content. I enjoyed it so much that I thought, I really should be doing this every year, sharing my research and views of what's to come in the cake world for the year. I enjoyed it so much that I was forced to create two parts for this blog as it was getting a little lengthy.
Today I am solely concentrating on celebration cakes, though do not be surprised if you see a blog in a month or two focussing on wedding cake trends.
Anyway, celebration cakes, possibly my favourite cake to make as they can be of anything and everything, there's no 'rule book' so to speak when designing them. So after some lengthy research, lots of reading and highlighting, I believe there are 4 main areas that are definitely worth a mention for 2022 trends.
1.    It's All About Colour
The Pantone Institute is renowned for setting the colour tones each year for designers and this year it is… Very Peri; 'a colour whose courageous presence encourages personal inventiveness and creativity.'
This tone of purpley. lilac goodness is described as a 'carefree confidence and a daring curiosity that animates our creative spirit, inquisitive and intriguing . Very Peri helps us to embrace this altered landscape of possibilities, opening us up to a new vision as we rewrite our lives.'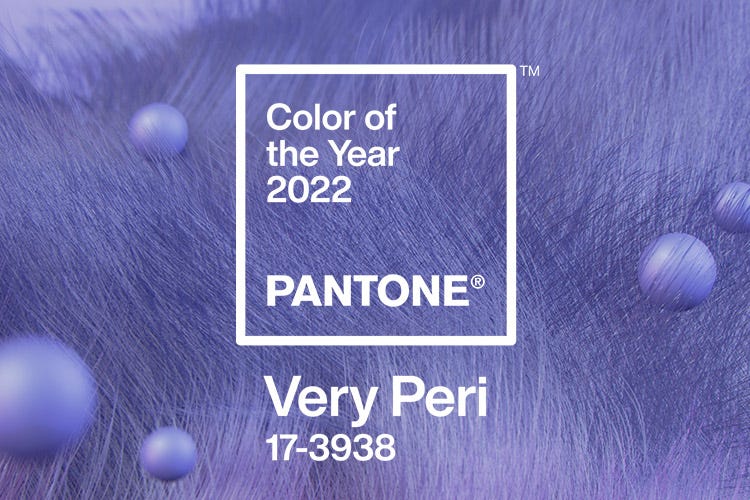 Now that's a lot for a colour to live up to, but if I can create that description in a cake I am certainly on to a winner. We can't ignore that many things in 2022, will have a connection, strong or vague to new beginnings or re-birthing after what we've all experienced in the last couple of years, and rightly so. We have our "new normal" of freedom, we can celebrate again with loved ones, we can host gatherings and have fun, and what better way to represent that than through cake and all the joy it brings.
It will be interesting to see how many cakes this year feature this colour and I have had the pleasure of using purple as a feature colour before so only time will tell.
In the cake world though we need a little more than one colour, so the others featuring for 2022 are Summer Palettes celebrating happiness and positivity (petal shades, pins and green to you and me), Intoxicating vibrant shades of aqua and yellow complimented with shades of lavender, pink and warm off whites and my favourite, Power Surge. Yes you guessed it, rich and bright with vivid contrasts.
You could say that these still leaves us with a lot to play with, but how these colours are used will really depend on the type of cake and 'mood' to be portrayed. Using petal shades to create a Paw Patrol cake for example will have a very different effect to one using bright and rich colours.
2.    Design Effects
Many of us cake designers have breathed a sigh of relief over the years as not every cakes demands an immaculate finish anymore. Customers are really appreciating the 'hand-made', look for want of a better phrase, and natural finishes on a cake. The best finish I have seen that encapsulates this description is buttercream painting. Don't get me wrong this is not a new concept, but it is here to stay and with more umph for 2022.
I'm not sure if the pandemic has caused this, but there is a lot of looking back at what once was. The kitsch and retro look has been popping up more and more with cake designs and although this hasn't made it onto the list for this year, the Lambeth Method has. If you're in my generation you can very vividly cast your mind back to Princess Diana and Prince Charles wedding cake, it was all about the royal icing design, layers and layers of royal icing to create spectacular 3D constructions on the side, bottom and tops of cakes.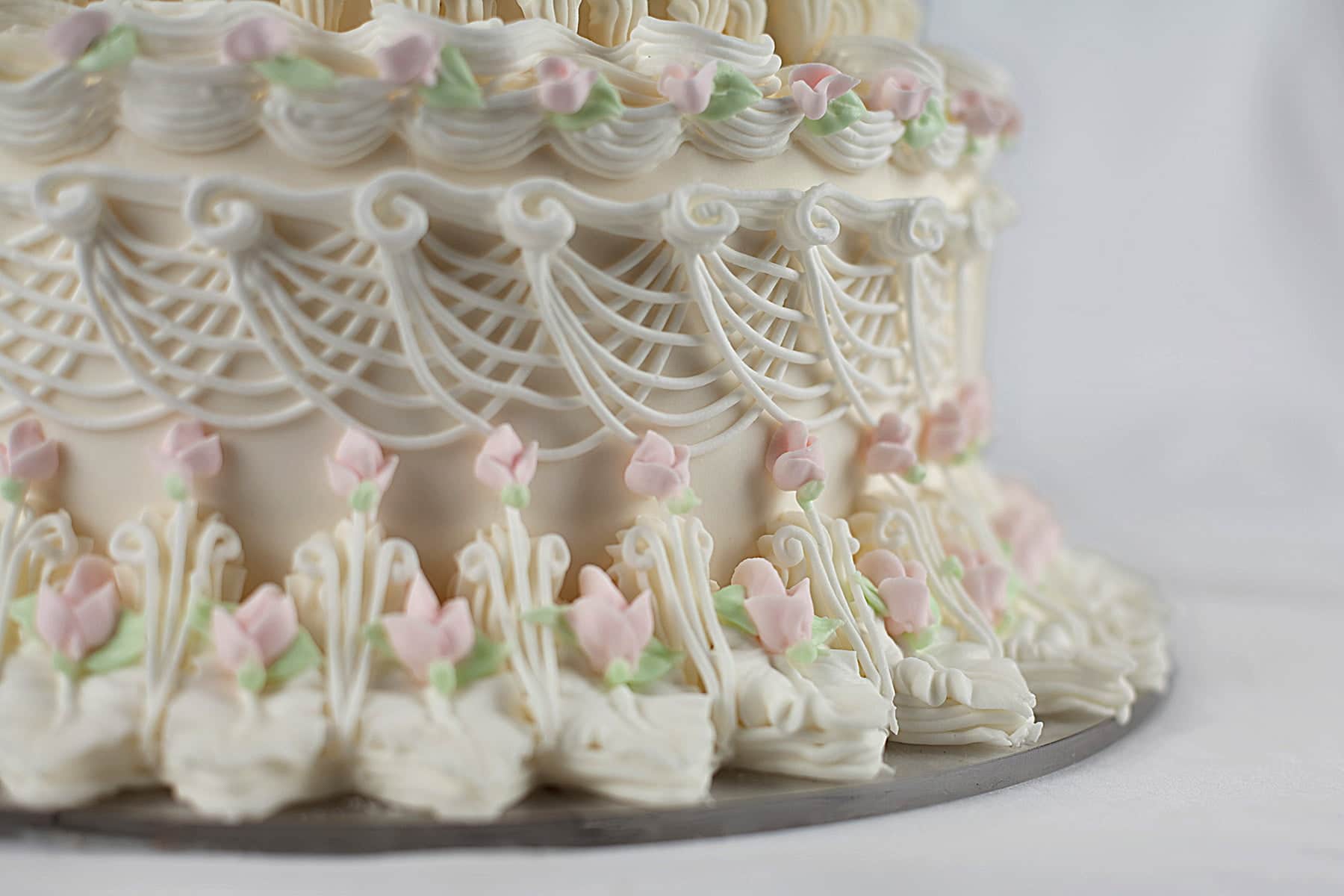 Personally I have had very few customers asking for royal icing on a cake in the last 5 years, but I am ready and armed to receive those orders. As a true cake artist, I keep my skills up-to-date on the new and the old and I am looking forward to using one of, if not the most, versatile cake decorating mediums in 2022. The only element I can see that will deter people, is it sets very hard and we have become very accustomed to a soft exterior mouth feel on cakes.
So I hope you enjoyed the first part to my insight into 2022 and if you want to know more about the great stuff we're doing at Essence of Cake, check out our new and improved website, www.essenceofcake.com